Six Flags Season Pass Holders and Members Get a FREE Night of Camping!
Valid on 3 Night Camping Stays June 25th-September 6th
Valid on All Campsites!
Within walking distance to the park
Limited Availability! Offer Ends 11:59pm May 30th!
Calling all Season Pass Holders and Members! Summer's coming and it's time to go camping! Book two nights and get your 3rd night FREE on top of your Season Pass/Member discount. Promotion is valid on all campsites. Rates starting at:
Standard Campsite: $32.00 average rate/night
Full Hookup Site: $48.00 average rate/night
Premium Full Hookup Site: $56.00 average rate/night
Pull Through Site: $64.00 average rate/night
Enter promo code: SPCAMP to make your reservation.
2021 SPCAMP Promotion – FAQs
Q: What unit types is the promotion valid on?
A: The SPCAMP promotion is valid on all campsites: Standard Campsites, Full Hookup Campsites, Premium Full Hookup Campsites, and Pull Through Campsites, though each site type has very limited availability under this promotion.
Q: What are the requirements for booking the SPCAMP promotion?
A: All guests booked on the reservation must have a valid 2021 Six Flags Season Pass or Membership. We will verify passes upon receiving your reservation. Additionally, you will be required to show activated passes upon check in. Additional charges of up to $34.99 per person, per night, plus taxes apply for each person on the reservation without a 2021 pass.
Q: What dates is the promotion valid for?
A: The SPCAMP promotion is valid for stay dates between June 25th-September 6th, 2021
Q: What is the discount?
A: The SPCAMP promotion provides you with your 3rd night FREE when you book two nights on all campsites. This is on top of your standard Season Pass/Member discount which eliminates all park admission charges, plus adds a 20% discount.
Q: When does the promotion expire?
A: The SPCAMP promotion expires at 11:59pm on May 30th, 2021.
Q: What deposit is required when I book?
A: The SPCAMP promotion requires 50% deposit at time of booking.
Q: I am trying to book one of the applicable sites but do not see any availability.
A: Ensure you are entering a THREE night stay. Your 3rd night will automatically be discounted, but in order for the promotion to be applied, four consecutive nights must be entered. (ex. June 29th-July 2nd)
Q: I am trying to book one of the applicable unit types with the correct dates, but no availability is listed.
A: As with all promotions, there is only a limited amount of inventory that we can sell at the discounted rate for any given date. Once that threshold has been reached, the promotion will automatically shut off. We recommend trying to shift your dates, select a different unit type, or remove the promotion code and swap it for your standard SPASMEMBER promotion code.
Q: I want to book a specific unit/site number, but the website isn't letting me.
A: Our website unfortunately does not have the ability to book specific site/unit numbers. If you need a specific area, please ensure you input the unit/site number in the COMMENTS section when you are checking out. If you are looking to be booked near other families, please ensure you include the NAMES of ALL families in that comments section. If you do not include the family names, we will not be able to assign you near them.
Q: What does "average rate per night" mean?
A: The online booking engine works like a calculator, and takes the total cost of the reservation (minus taxes) and divides it by the number of nights BOOKED.
Q: I already made my reservation but would like to update it to the SPCAMP promotion.
A: Please send us an email to [email protected] and include your name, your reservation number, and your request. Please note, you will be required to adhere to the policies of this promotion which include a 50% deposit.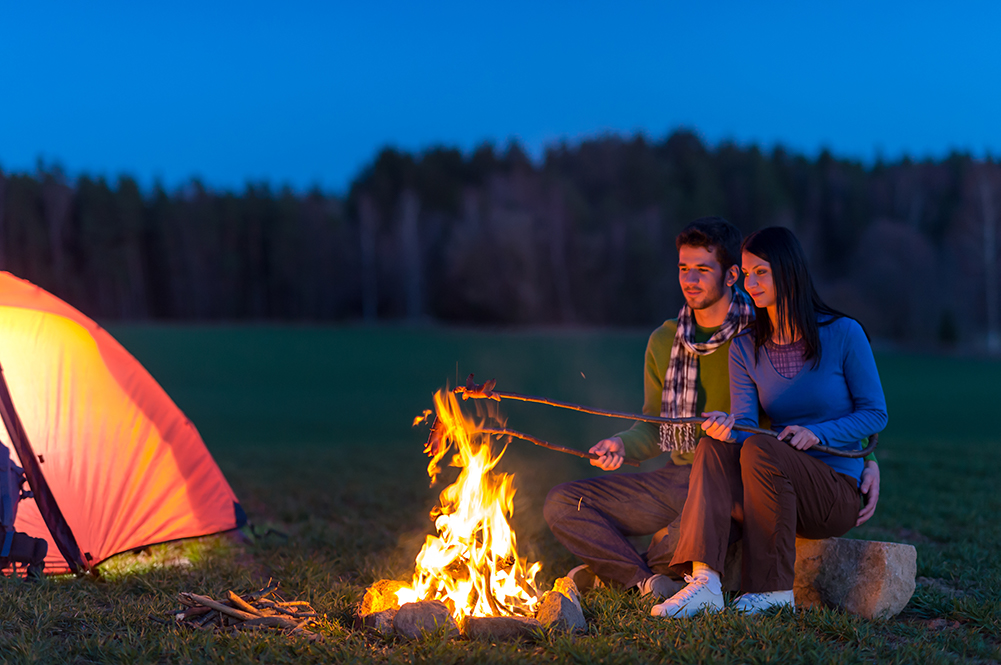 Rates based in USD for early weekday summer season stay for (2) people; does not include tax; extra charges for each additional non season pass holder/member; up to (8) person maximum in most lodging types; limited availability; 3-night minimum consecutive stay required; cannot be combined with any other offer; savings is based on regular vacation packages; 50% deposit due at time of booking; remaining balance due 60 days prior to arrival; easy no fee cancellation; must be booked using promo code: SPCAMP; not valid on Hotel Rooms, Glamping Tents, Cabins, or RV Rentals; valid only for stays June 25th-September 6th 2021, promotion ending date May 30th, 2021; other restrictions may apply.